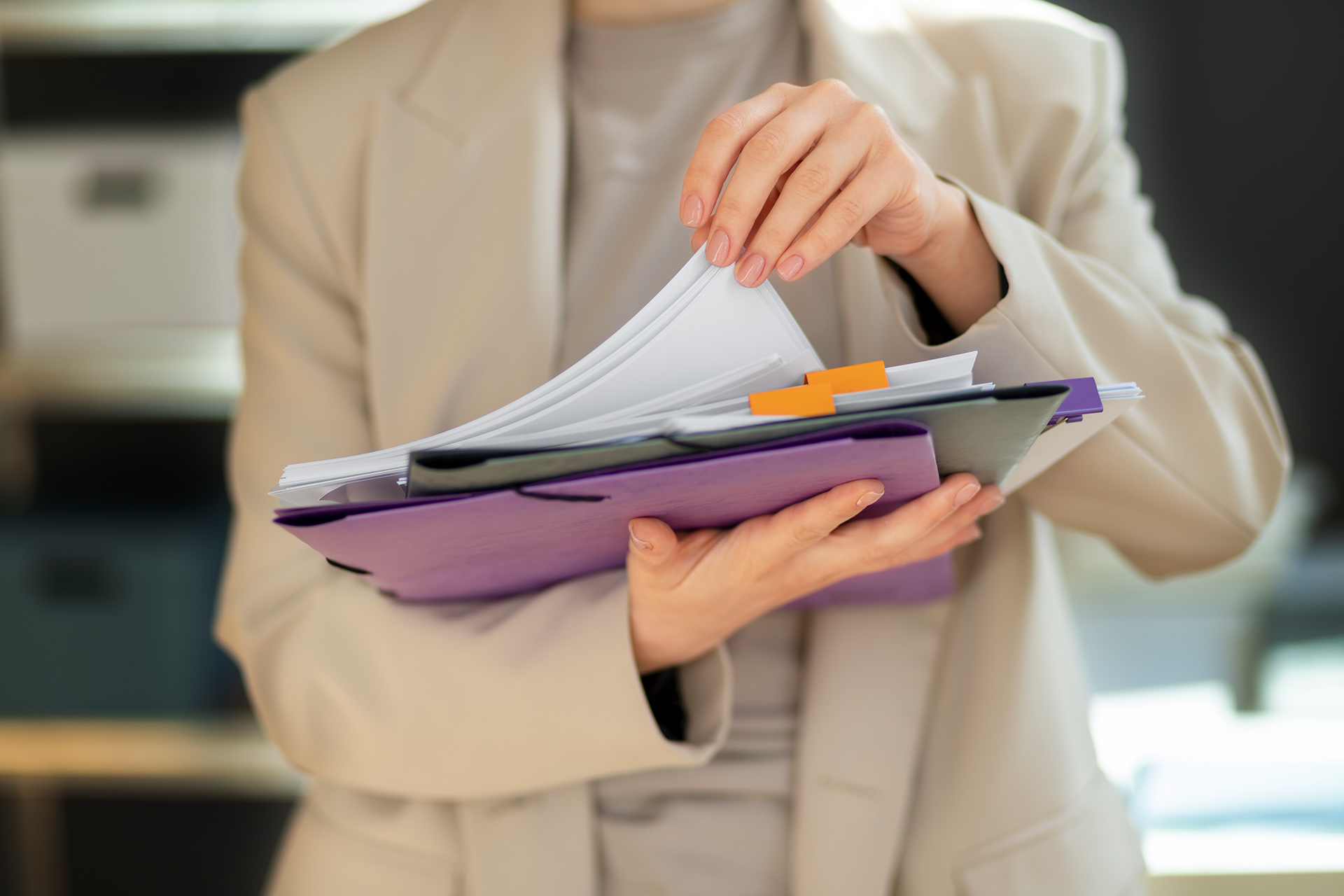 Truck Document Management
Comprehensive coverage
Management of all trucking documents
Years of industry expertise and dedicated personnel
Contact us for free setup
Truck Document Management from DispatchMe
Effective trucking management involves a balance. While trucking is primarily about driving, and your customers love the results you achieve for them in that, there's more going on behind the scenes. You need to make sure that secondary tasks go smoothly so that they contribute to driving and logistics, not interfere with them.
At DispatchMe, we provide comprehensive truck escort services so you can focus on what you do best. These services include professional-level document management, allowing your business to work the way it should.
Document management can give your business a powerful boost, but it can also derail it. If your document management system is flawless, it will give you a number of benefits. Customers will be delighted with the seamless service you provide, and you'll be able to gain positive insights into the performance of your business – insights that will provide you with opportunities for continued growth. On the other hand, if documentation is not up to date and critical documents are not provided, your business will suffer a loss.
We're the experts you need to see the benefits of proper record keeping for your business. To learn more about DispatchMe's records management services or to get a quote, contact us today.
DispatchMe's main objective is to provide the best loads on the market for every driver. Our experts ensure that drivers from every region and state receive the top quality and highest-paying loads.
Contact us for free setup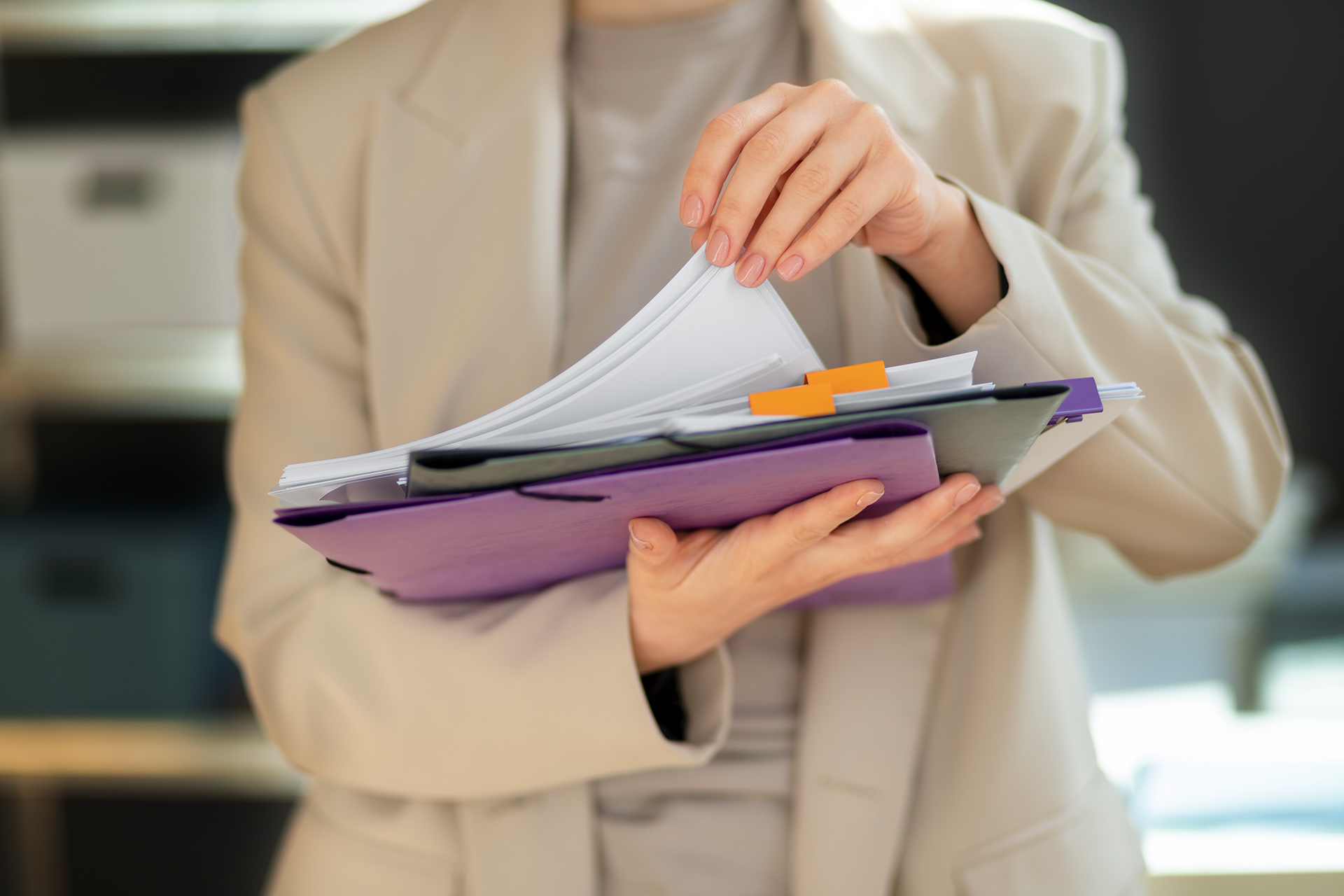 DispatchMe document management service: Learn more about what you can get
We take our service and document management very seriously. Your company needs an intermediary you can count on, and we are just that. Here are a few highlights of our document management services for truckers.
Timely documentation.
Making sure all necessary paperwork is completed on time is a crucial part of trucker management. Delays in completing documentation can cause your business to play cat and mouse. If these delays pile up, your business could be seriously affected.
Let us take care of it. The DispatchMe team can ensure that all documents are completed in full compliance and always filled out on time.
Secure document storage
Once your documents are completed, you need to take care that these documents are properly generated and stored. This is another key aspect of our services. You can trust us to complete your insurance certificates, rate approvals, and any other documentation, which will relieve you of the burden while keeping your business running smoothly.
Never lose control of the paperwork process. Leave it to the DispatchMe team and feel the positive effect it will have on your business.
Audit of required documentation
Regulatory compliance is the guiding principle behind all your documentation. Even if you're very willing, if you don't complete and submit all of the required documentation, supervisors and regulators will take a very negative view. 
Above, we have already mentioned some of the required documents. Some of these required documents may include the following:
Customer registration and filing

Confirmation of insurance and all necessary certificates

Rate confirmations

Client invoices

Bill of lading

Customs and shipping documentation

Customer agreements
We are well-versed in this industry. We apply all of our knowledge and experience to each unique case to provide a service you can rely on. Don't worry about compliance issues - DispatchMe will audit and evaluate your work documentation and make sure everything is in order.
Document Monitoring
When it comes to documentation in truck management services, we go beyond simply filling out and filing paperwork and don't leave things to chance. We understand how important the various components of documentation are to you and your business. On that basis, we constantly monitor all of the various items included in your trucking documents, and work with you to confirm that those items have been completed.
For example, you may be required to meet certain conditions or requirements set forth in your customer contracts. For example, you may need to provide the shipper or consignee with important handling instructions or schedule shipping appointments and other important points. With DispatchMe, you'll gain confidence that these requirements will be met flawlessly.
Document Dispatch
Our document dispatch services are of the same high level of quality and professionalism as all of our truckload management services. You need an intermediary who can take care of your document dispatch properly, ensuring your documents are received in a timely and accurate manner.  DispatchMe is a team you can trust in this matter.
We work in this industry because we know and love it. We know how important services like document shipping are to running your business, and that's why we put your needs first. Learn more about the document dispatch capabilities of the DispatchMe team at [LINK].
Why Should You Choose DispatchMe for Your Document and Trucking Management Services
We have spent many years perfecting the services we provide to our valued clients. Over the years, we have built a strong and fast-growing customer base that gets the best out of our services. Read on to learn more about what makes our document management services so important to your business.
DispatchMe's team of dispatchers knows the specifics of the industry thoroughly.
We work all over the United States, and sometimes beyond, to help our trucking clients stay on track and get the best results possible. When you work with us, you'll experience this unique experience and expertise, and it will help you be confident in our capabilities when handling your paperwork.
We provide documentation services you can count on
All of our freight management services are tried, tested and designed for real, achievable success. We are data-driven to assess the impact of our services on your business, so you can see the benefits firsthand. With experience, our team can empower you as a driver and logistics expert. 
We offer services tailored to your needs
We take the time to get to know you and your business, allowing us to tailor our services to achieve exactly what you need. Your business is unique, and we understand that our services must take that into account.
Our team will take the stress out of running your business
Running your business when a task like records management falls on your shoulders is no fun at all. We try to provide a range of services that are effortless and therefore stress-free. We take care of administration and other complex tasks that may be holding you back. You can build a successful enterprise on our experience.
Find Out More About Our Document Management Services
To learn more about our document services or any other freight management services, contact our specialists. We are always happy to advise you on any matter. Call today for a quote.
---
In short, we save you time so you can start making more money. Many owner-operators start out in this business to haul freight and make money, but later on are faced with all the paperwork, regulatory requirements and negotiations - things that distract you from what DispatchMe enables, takes all the responsibility of maintaining the business you would like to get rid of and makes your business more efficient and you more active with freight. What's more, we strive to offer you the best terms on freight rates so that you can earn more.
Surprisingly, no. In order to hire competent and capable employees, you will have to organize and conduct a fairly thorough recruiting process, which will take time and, if you turn to headhunters, money. Even if you find someone you need, you'll likely need to allocate office space - which is another expense item - and in some cases, conduct additional training. At the same time, as many of our clients testify, DispatchMe services are much more profitable than even one full-time dispatcher. Our experience, connections and professionalism make us the best in the industry.
No. You engage a DispatchMe dispatcher on a monthly basis. We never induce you to sign long-term contracts, because we are confident that you will continually cooperate with us without them. Your dissatisfaction is our dissatisfaction, so we will work hard for your business. However, we believe that all entrepreneurs should have the freedom to choose and work with whomever they want. We think it's important to maintain that choice for you.
Registering with DispatchMe is a simple procedure, as documents can be submitted online.
- First of all, you sign the terms of cooperation with DispatchMe - a document detailing our duties and area of responsibility. This document serves to protect both parties - it is not a long-term service contract. Our services are paid month-to-month, and you are not charged a penalty for terminating the cooperation.
- In addition, you need to take out insurance that lists DispatchMe as the certificate holder. This is common industry practice for carriers, dispatchers and brokers - it will allow us to act at your direction and on your behalf as soon as you want us to. Make sure that your insurance includes compensation as well as coverage for damages.
- We will also need a carrier registration package and references for the shippers and brokers we work with and for our records. This should also include your MC Permit and a signed W9 form.
- At DispatchMe, we keep our records spotless and accurate and always comply with all safety, regulatory and industry requirements, which is why we also need a copy of the CDL for each driver we will be serving.
We work with owner-operators who work under their own MC's as well as carriers with company drivers.
No. Except when you have specifically authorized your insurance agent to review requests for certificates made by the "insured only" - you, we will work with your insurance agent to obtain insurance certificates with information about the certificate holder.
Sure. We're happy to help truck drivers and carriers in all phases of their work. We strive to find passionate and hardworking drivers. Indeed, if you're a first-time carrier, we may have a harder time finding the best loads for you at first, as most shippers and brokers prefer carriers with MC organizations more than six months or a year old. Nevertheless, you can be sure that DispatchMe will do what it takes to make you good money in your first year. Once you reach the one-year milestone, you'll get access to better rates and loads even faster.
Yes. Most of our customers like our full service package, which includes dispatch, documentation, compliance and all the help a carrier needs to do business, but we also have customers who just need help with documentation and paperwork, for example. At DispatchMe, we believe that our clients have the right to conduct their business as they see fit. After all, no one knows their business better than they do. Have other questions? Don't hesitate to contact us. We'd love to help you grow your trucking business.